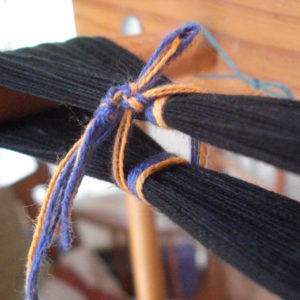 Program Night — Back to Guild Night
September  8, 2016
6:30 pm to 8:45pm
Northwest Recreation Center
September marks the beginning of our guild year and a fresh slate for our learning together. Like a back to school event, we'll take some time to go over some of the basics of WSSA plans and policies for the 2016-17 year, including a refresher on our website and social media, going over frequently asked questions, and a special presentation by Mickey Stam with photos from the 2016 Convergence and from fashion exhibits in New York. If you are a new member who has never yet attended a WSSA meeting or a long-time friend who may have fallen out of touch, this is a great opportunity to find out what you may have been missing and also get your questions answered. Bring friends who may be interested in joining so they can hear all about our exciting plans!
Hands on Night — bring a project to work on, or join the Weaving 101 study group
September 22, 2016
7 – 9 PM
Austin Recreation Center
This is the night of the month where we come together to visit while working on our personal spinning, weaving and other fiber projects. Hands-on-Night is the perfect time to get help and advice from other members of the guild.  The library is also available that night.
We're starting something new on Hands-on nights, the Weaving 101 study group.  You can still bring your spinning or other projects, this will be alongside our normal Hands-on activities.  Our first meeting will be September 22nd and we'll be mostly planning what we want to cover.
Here are some potential topics, but it's really wide open. We will have the WSSA library right there and can pull out books to see what inspires us to learn. And it an evolve over the year as well.
Project Planning
Picking materials, properties of different fibers
Calculating warp and weft quantities
Adjusting a 'recipe' to fit your needs
Warping!
Back to front, front to back
Making the jump from a rigid heddle loom to a shaft loom
Weaving ergonomics
Color theory
Reading a draft, blocks and profiles
Weaving software
Specific  weave structures
Inlay, transparency, weft or warp faced weaving, etc.
Finishing techniques, including wet finishing
If you're interested just come to the first meeting on the 22nd, and if you can't make it you can email Marie at  wssaustin.org@gmail.com.