Program Night —Austin Fibershed/Local Materials Study Group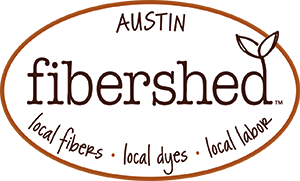 May 11, 2017
6:30 pm to 8:45pm
Northwest Recreation Center
2913 Northland Dr.
Austin, TX 78731
The local materials study group, led by Becky Johnson, will report on their discoveries over the past year about the benefits and opportunities in sourcing fiber and dye materials from our local region. This group has led to the creation of the Austin Fibershed group
Exploring our local options will be the theme of our WEST open studio, so it is a great time to learn about what Texas has to offer.
Hands-on Night
May 25, 2017
7 – 9 PM
Austin Recreation Center
1301 Shoal Creek Blvd
Austin, TX 78701-1790
Hands-on Night is a favorite time to bring your work-in-progress, learn a bit of a new skill, or join in on our continuing informal spin-in gatherings. Our library is always open so stop by and pick up some reading materials to keep yourself busy over the summer holidays or just check out a new skill that inspired you at WEST.