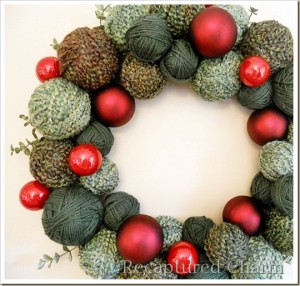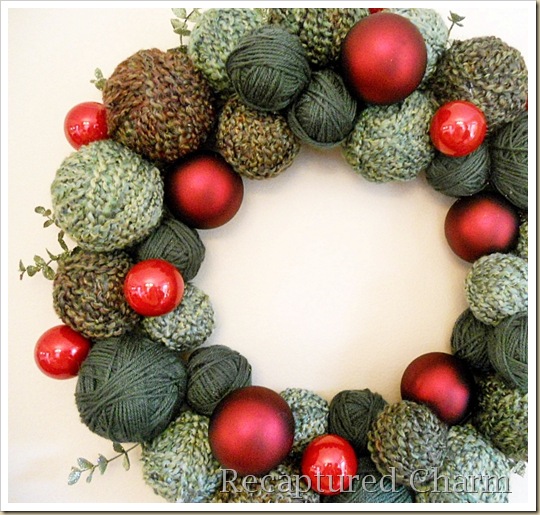 Our annual potluck holiday party is coming up, here are the details:
When?
Thursday, December 12, 2013
6:30 PM
Where?
Meg 's house, see newsletter and yahoo group for address
or email wssaustin.org@gmail.com for details
Bring a dish to share –
(We're not doing the the alphabet system we have used in the past)
Also if you'd like to participate in the gift exchange, please bring a modest handmade or inexpensive ($10-20) fiber-related gift (fibers, weaving, yarns, instruction books, etc). Rules this year will be that the item can be 'stolen' or traded twice.
Don't forget your show and tell!
Please note: There are no Thursday night Project Nights in November or December, our regular schedule resumes in January with a full plate —  Tips and Tricks on January 9th, and on the 23rd join us for a talk on sett with Jette Vandermeiden, followed by workshops over the weekend.  It promises to be a great month!
(image from http://www.recapturedcharm.com/2010/11/holiday-yarn-wreath.html)