Program Night —What I did on my Fibervacation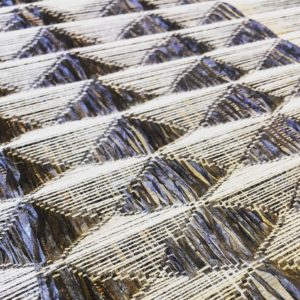 September 14, 2017
6:30 pm to 9:00 pm
Northwest Recreation Center
2913 Northland Dr.
Austin, TX 78731
Our almost annual "What Did I Did On My Summer Vacation?" program on Thursday, September 14, 2017.  The meeting officially starts at 7:00 pm, but we get there at 6:30 to visit, look at what people have brought to share, etc.
This year we have four speakers, who traveled the world from Sweden to Guatemala this summer, some of going as far away as Houston, all sharing what they discovered in the world of fiber.
Cricket Rose – Basketry Joys
Inga Marie Carmel – Impractical Weaves
Meg Wilson – A Hodge-Podge of Interesting Things Learned Over the Summer
Ruth Taylor – Indigena Guatemalan Weavers
If there is time, Mickey Stam will talk about an exhibit at the CHT Conference and the new Textile Museum in DC.
Hands-on Night
September 28, 2017
7 – 9 PM
Austin Recreation Center
1301 Shoal Creek Blvd
Austin, TX 78701-1790
The spinning circle will be active as usual and the library will be open for reading or checking out of materials. If you have any other projects you'd like to work on, feel free to bring them instead, the more the merrier.
Weaving 101 will take a closer look at Color-and-Weave effects — the wonderful way color and interlacement interact to make patterns in cloth. Much of it is done on plain weave and this program is suitable for weavers on any loom.