Program Night —Yarn Dolls from Thrums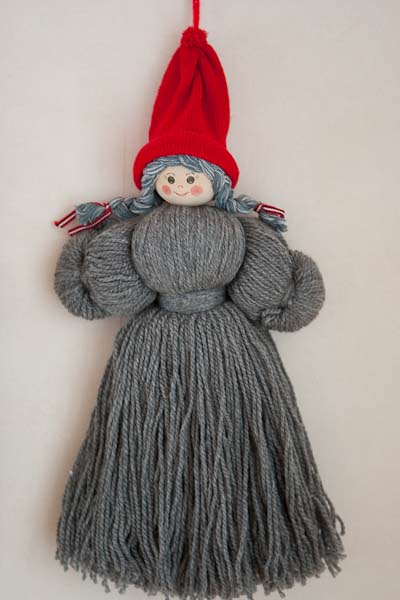 November 9, 2017
6:30 pm to 9:00 pm
Northwest Recreation Center
2913 Northland Dr.
Austin, TX 78731
The holidays are drawing near and I happened to spy a creation similar to the one pictured below on Marie's loom after a board meeting one afternoon. I wanted nothing more than to have one of my own. It is a traditional Swedish holiday decoration called garntomte. It is the perfect way to use up those leftover bits you don't have a use for, but can't bear to part with.
So save your loom waste, thrums and leftover yarn for a fun activity during our program night on November 9th!!!  For those of you who don't celebrate any particular holiday feel free to bring whatever colors you like and create your own interpretation of this traditional doll.
Meeting Reminders
No Hands-on meeting in November and December due to the holidays
December 14th's Program Night  meeting will be a potluck/white elephant gift exchange. This meeting is not held at our usual location!!! Watch your newsletter.