Program Night —Choosing & Using Fiber
January 12, 2017
6:30 pm to 8:45pm
Northwest Recreation Center
2913 Northland Dr.
Austin, TX 78731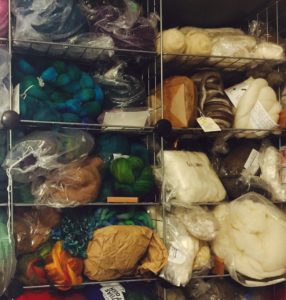 Join us in January for a mixed media presentation about the differences in fiber types and how and when you might want to use them in projects. Suitable for weavers, spinners, felters & more. Learn the differences in animal fiber, the properties and production techniques of plant fibers and some of the new fibers like tencel, soysilk and milk.
Hands on Night
January 26, 2017
7 – 9 PM
Austin Recreation Center
1301 Shoal Creek Blvd
Austin, TX 78701-1790
We continue our informal spin-in gatherings and the Weaving 101 group will be learning about project planning including reading weaving drafts, calculating yardage for projects and more. Please see information on the February Workshops page about the all-day Warping workshop for the Weaving 101 group (and any others who wish to attend) on February 4.