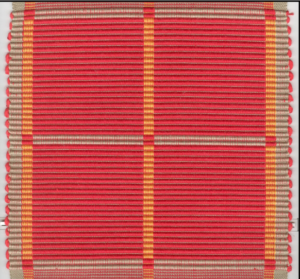 We're happy to announce that we're bringing Joanne Hall here to teach a round-robin workshop from February 24-26, 2017. We will weave six different weaves that can be small table runners and samples. These can be planned to be larger woven projects. This is a great opportunity to try out a range of weaves from blankets and rugs to lace.
Joanne will also come to our Hands-On Night before the workshop and show us how to weave bands on backstrap looms.
So February is shaping up to be a great month to learn things!
Registration for all three events is here
February 4 – Warp-A-Palooza warping workshop at Laura's Library
February 23 – Bandweaving during Hands-On Night with Joanne Hall at Austin Recreation Center
February 24-26 – Six Weaves Workshop with Joanne Hall at the Big Medium Gallery
Warp-a-Palooza and the Bandweaving meeting are both free to WSSA members.