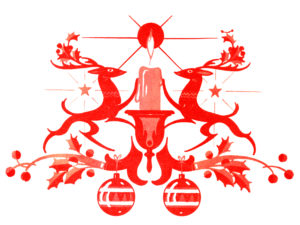 Let's gather for another festive holiday potluck at Meg's. Bring a dish to share and a fiber-related gift for our traditional and jolly round of present-thievery. And, of course, your show and tell
This is great time to renew your dues, if you haven't already.
Meg Wilson's House!
(see newsletter or Google-group for address)
December 8, 2016
Begins at 7:00 pm
Remember there is no Hands-On Meeting in December due to the holidays.
Here's wishing everyone a peaceful and happy New Year.