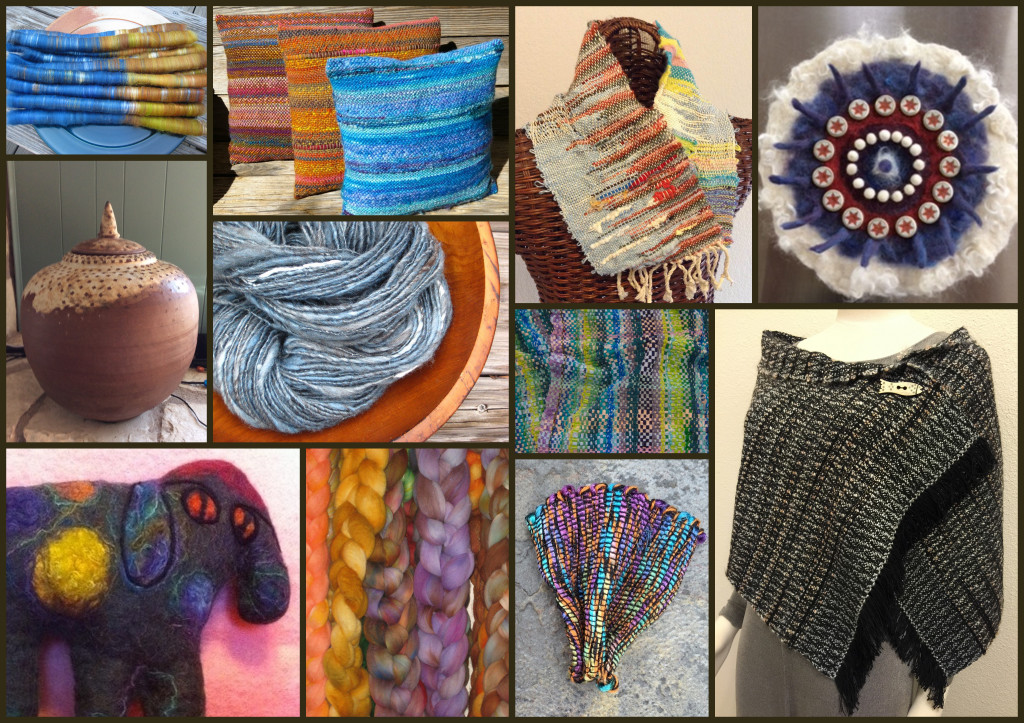 We're stop #3 on the West Austin Studio Tour, aka WEST, this year. Come check out our pop-up gallery and guild sale.
May 14,15 & 21, 22
11:00am – 6:00pm
2802 Benbrook Dr., Austin, TX  78757
Weaving, spinning, dyeing, and felting demonstrations. Exhibit of works by guild members, including:
Rebekah Dykhuis handwoven pillows, felted items, and handspun yarn
Pam James,  Fringe Benefits handwoven wearables and art
Mary Macaulay, WoolyFiori Felted hats, flowers, vessels, wearables
Gail McGlamery Hand dyed wool, art batts, handspun yarn and handwoven shawls
Sidne Tiemann & Susan Bussard ceramics and handwoven wearables
Meg Wilson handwovens and wire jewelry
Linda Yeatts Moonbeam Weaving, handwoven wraps, scarves and other wearables
Members of the Weavers & Spinners Society of Austin
Weaving and Spinning supply garage sale!
Downloads of vendor applications, inventory forms and procedures will be  available HERE
Downloadable WEST 2016 flyer