Program Night —African Textiles with Molly Martin
April 13, 2017
6:30 pm to 8:45pm
Northwest Recreation Center
2913 Northland Dr.
Austin, TX 78731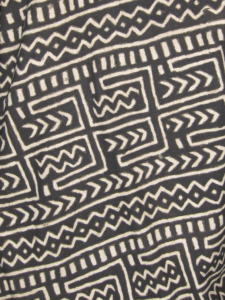 Molly Martin will give an introduction to some of the traditional textiles from West Africa. There will be many examples of strip-woven textiles. Ghanaian Adinkra cloths, Malian mudcloth, Nigerian indigo-dyed pieces, Fon applique from Republic of Benin and more will be on tables to examine. We will focus on both technical and cultural background.
Hands on Night
April 27, 2017
7 – 9 PM
Austin Recreation Center
1301 Shoal Creek Blvd
Austin, TX 78701-1790
We will also have our usual informal spin-in and you can bring any other activity you may wish to work on. As always, the library will be open for reading the latest magazines or checking out books. Weaving 101 (introduction to Shaft Looms) will be continuing under the direction of Marie Carmel. If needed, we may also assist with preparations for WEST.